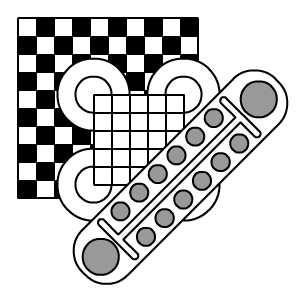 Board Games in Academia V
Abstracts
Brian Wernham
Omweso: The Royal Mancala Game Of Uganda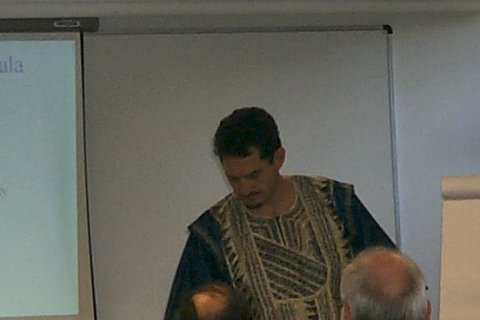 Omweso is a mancala game played in Uganda. The board appears similar to Bao, but in fact the rules are markedly different. An argument is proposed that play is more complex than Bao, despite the rules being more concise and elegant in form.

The 400 year old history of the game, and cultural aspects of game play in olden times is outlined.

Photographs from the recent tournaments in Kampala will be presented, together with a video clip of the winning game of the Buganda clan tournament 2000.

Areas of research underway are outlined including:
cataloguing standard set-ups- out of the 10,000,000,000,000,000,000,000,000 setup variations possible
cataloguing standard opening moves
the mathematical relationships within the game
tracing the material culture and verbal transmission of rules, slogans and customs
A short literature review is given.

The "maths of Omweso" as published by the late Professor J.V. Mayega is discussed. Professor Ilukor's never ending move of the 198,288 iteration never ending move is demonstrated together with Dr. Steven Mayer's unpublished proof.
---