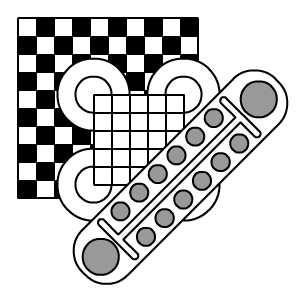 Board Game Studies Colloquium VIII
Abstracts
Richard Huzzey
RACE AND IMPERIAL CULTURE IN BRITISH BOARD GAMES OF THE 19TH CENTURY
This paper will attempt to use British board games of the Nineteenth century to reflect on the place of race and imperial culture in the popular sphere. It will touch on the relative awareness and interest of the British population in their empire; attitudes to the sovereign's overseas subjects; fear of competition; and, more generally, conceptions of race. The themes of such games will be examined in the light of wider historical scholarship on these issues, with the hope of understanding the contribution these games can make to the study of nineteenth century attitudes.

The paper also hopes to act as a manifesto for the place of board games in the study of Nineteenth century intellect and culture more generally. As inoccuous forms of entertainment, board games offer the historian a prime opportunity to examine the unashamedly popular, and a direct insight into the prejudices or passions of the Ninteenth century nation's parlours. The introduction is concerned with framing these methods and establishing the premise of the paper.

Begining with an examination of conceptions of race, the examination will move to consider how board games reflect more general ideas about the evolution of racial theory and prejudice throughout the century. It will then work to identify whether 'empire' as a popular concept is supported or undermined by its portrayal, or absence from, such games. Finally, it will examine the rivalries and anxieties surrounding other great powers in this period.