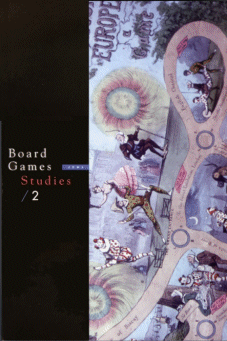 Articles / Articles / Beiträge
Research Notes / Notes de recherche / Forschungsberichte
Book Reviews / Comptes rendus / Rezensionen

W. Decker & M. Herb, Bildatlas zum Sport im Alten Ägypten, by Irving Finkel
M. Fittà, Giochi e giocattoli nell'antichità, von Anita Rieche
Alfonso el Sabio, Il libro dei giochi, P. Canettieri, ed., by Ulrich Schädler
R. Ineichen, Würfel und Wahrscheinlichkeit, von Jörg Bewersdorff
N. R. Keesen & A. v. der Stoep, Blinddammen en blindschaken, by Rob Nierse

Summaries

Donwload issue #2 in pdf format.
The editors have endeavoured to inform all authors prior to publishing their work online. For remaining questions or concerns, please, contact the editors.